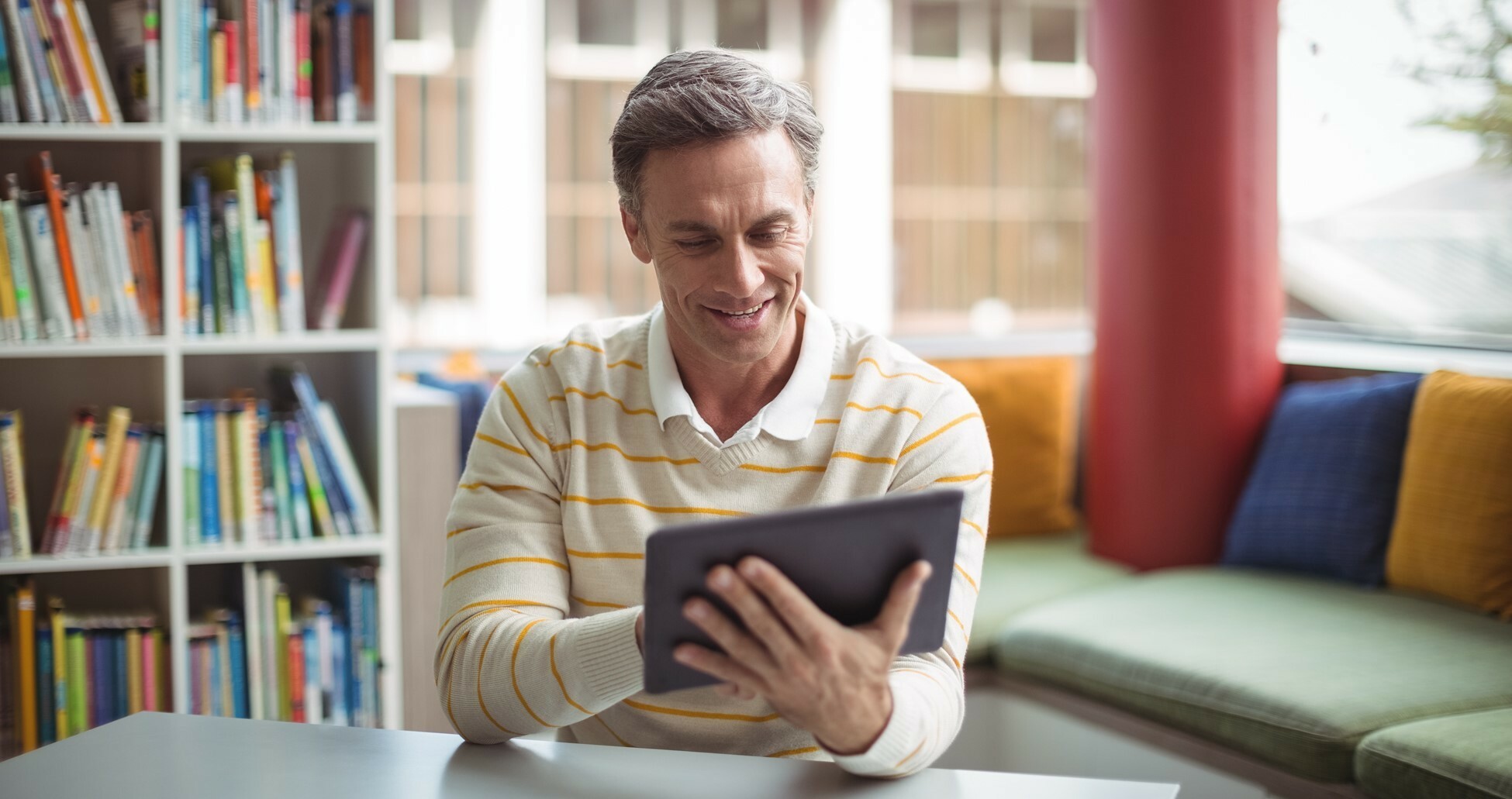 Frustrating! This might be your immediate thought when you're trying to learn how to use a new technology platform. From the downloading process, to reading through the training resources, to clicking through the platform itself and wondering what it actually does; learning how to navigate new tech can be frustrating to say the least. We've all heard of the classic scenario of the impatient millennial helping their parents with tech that they think is simple but is actually, "an impossible thing to understand", according to the parents.
We hear you parents, it's totally understandable to get frustrated when you have to learn a new technology. But fear not, we've searched the Internet and have come up with a list of what we feel are the five most important tips that can help you transform "frustrating" into, "I totally get this." Whether it's an app, navigating a new website or learning about a revolutionary new plug-in, these tips will help you settle into your new technological platform. Read on.
Tip 1 - Do a 15-Minute Overview
It's like anything, the more experience you have with something, the better you'll understand it. Looking at an App for 30 seconds and saying, "I'll never understand this" isn't a reflection of a poorly designed Platform. You need to give new tech platforms a chance! Our advice is to dedicate a good 15 minutes to actively scroll through the platforms technological functions and understand what the different features capabilities.
Not only will this mitigate that initial period of shock, but chances are you'll feel more encouraged after this time frame and will start enjoying the benefits of the platform.
Tip 2 - Use the Training Resources Being Offered to You
Any decent tech company that is introducing a new platform will be sure to hook you up with training resources. We get it, you may not want to read through a 50 page training module, but at least opt to give it a skim to help introduce you to the platform. If you really, really don't feel like reading, watch training videos!
Videos can be a great way to visually see what the platform is capable of. Some videos may also be reserved to explain a particular feature or function of the platform, so if there's one particular aspect that's confusing you, see if there's a video available to help it. Better yet, choose to reference written training materials as you watch different videos. The best tech companies will provide a variety of different forms of training that you can use in conjunction with one another to fully understand the platform you're using.
Tip 3 - Talk to Current Users
If you know another person that is using the tech, reach out to them and ask them about it. Whether it's sending a specific list of questions or just wanting to get their general thoughts, talking to current users of the platform is one of the best ways to learn about its functionality. Questions will develop over the course of the conversation that you can ask to get more information. This type of conversational dialogue with current users can provide a more informal way to understand platform functionality.
Tip 4 - Experiment with the Platform
Don't be afraid to scroll through the platform on your own. Take some time to sit down and experiment with the platform. Click on the different buttons, explore the features, heck, go to the settings part of the platform if you feel that would help you. It doesn't matter what you do in this experimental session, but do something! You'd be surprised at how effective simply interacting with the platform will be in helping your understanding.
Tip 5 - Ask Questions. Ask Questions. Ask Questions
As every teacher that has ever existed has said, "There's no such thing as a bad question." As you're doing your overview, going through training resources, talking to existing users and experimenting with the platform, write down your questions. Keeping a continual question log will take you from kinda understanding a platform to becoming an expert at it. Reach out to a company client service representative if you have questions. Contact existing users about different features and functions they use. Throw questions at whatever resource you have at your disposal. Chances are, getting the answer to a singular question will actually have a cascading effect in answering a bunch of other related questions you may have.
You May Also Like.....